Studi D'Arte creates monumental works of art and internal features for contemporary artists who are well known on the world stage.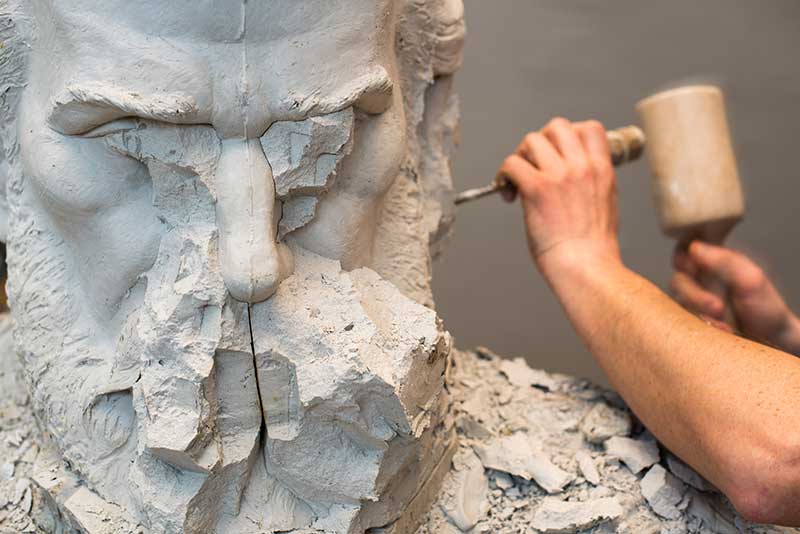 The Cave Michelangelo group which has tirelessly promoted the city of Carrara which has historically been based on marble extraction and sculpture, has given life to the "Studi D'Arte and Cave Michelangelo" project. This centre is vital for the training of young sculptors, and offers a great opportunity for them to work side by side with master craftsmen of the highest level in a place where there is incomparable opportunity for cultural osmosis. The workshop is a building for artistic creations, in which the evolution of sculpting techniques, the space and materials combine to allow for the continuation of "Art Studio" traditions, brought up to date with modern times…
Studi D'Arte Cave Michelangelo
came about thanks to the investment for the recovery and transformation of an industrial area of 2500m2, part of which focuses on cutting blocks and slabs and the rest is a modern sculpture workshop. The workshop is equipped for sculpting works of any size, but it particularly suitable for large monumental pieces.
The Company
The Quarries
Explore
The quarries from which we extract the marbles, the works we have created and installed, the events we have organized.