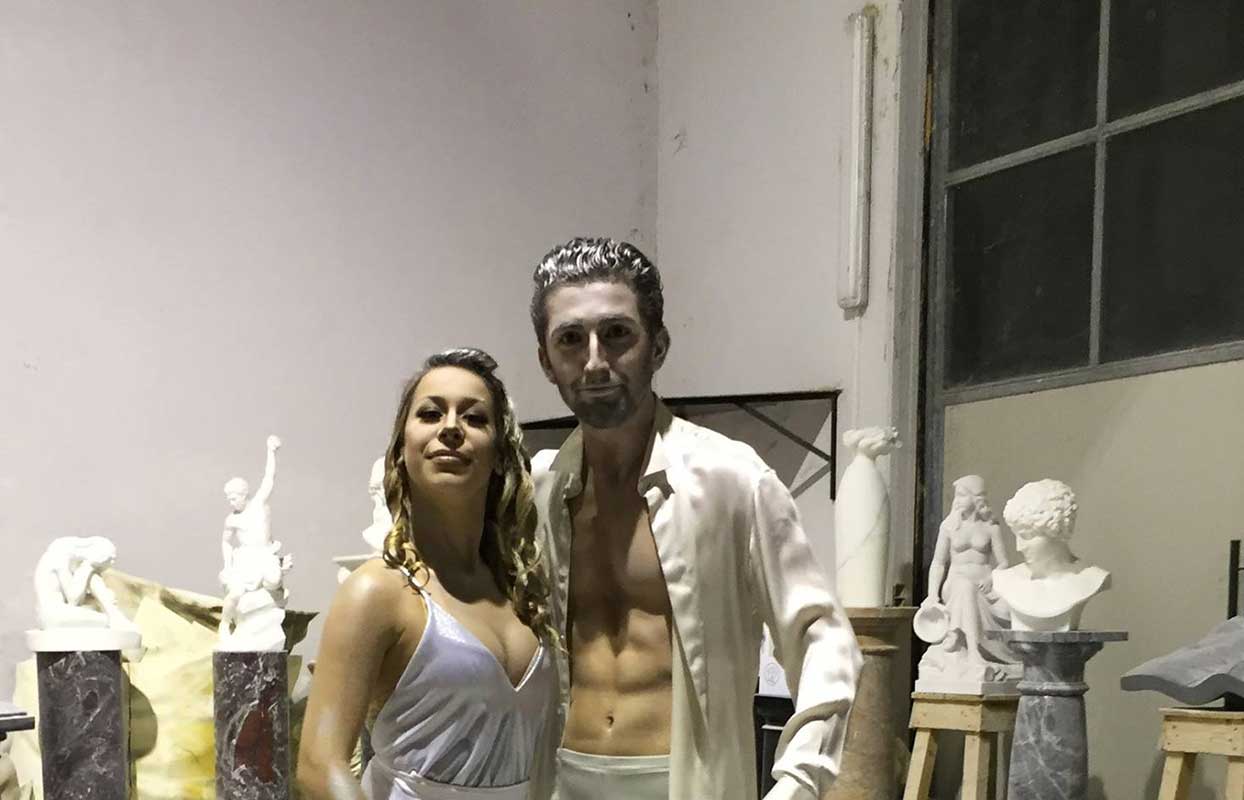 Carrara, 29th October 2016 – An event where music, art and dance came together to create an evocative performance of the highest level.
This was a profitable show for the whole world to see how music together with dance and sculpture are universal languages. "The piano sculpts the soul": a title which represents the idea that music as an intangible art form has the power to convey emotions right to the centre of the human heart. The location, at the Studi d'Arte Cave Michelangelo in Carrara, is a magical and evocative place where marvellous works of art are created.
The dancers, with their bodies… their "living sculptures", served as the link between soul and matter and the pianist, Pape Gurioli with each note on the piano gave the lifeblood to this extraordinary performance.
The set design and choreography were looked after by the award winning and internationally recognised dance pair Alex Bordigoni and Alessandra Mei, both high level performers themselves.